News
Summer trainees help in the commercialization of the MEMS resonators and streamlining the production process – Summer story of Shayan Khan
25.11.2021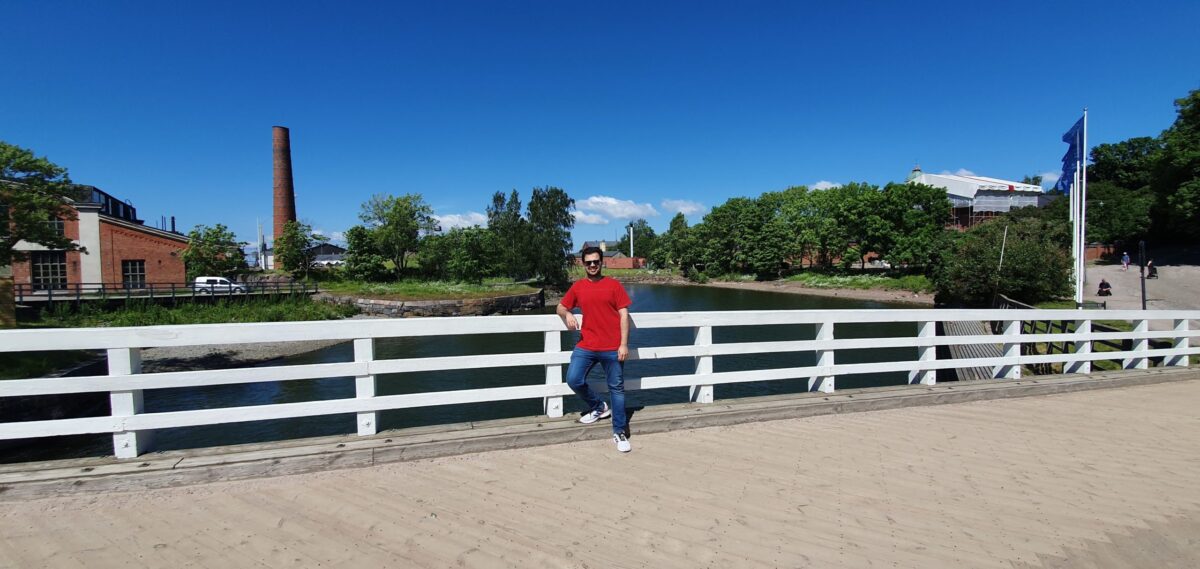 Kyocera Tikitin recruits summer trainees every year. This year three major students have been working at Kyocera Tikitin in various positions. They have different backgrounds in studies and interests but they all have one thing in common – their goal is to make the MEMS resonators and the production process ready and qualified for commercialization.
We interviewed three summer trainees – Shayan Khan, Matthew Ward, and Urho Koljonen. The three ambitious rising professionals gave insights into their work and life at Kyocera Tikitin.
Shayan Khan – Bio Metrical Engineering Masters Student At University Of Tampere
A first-timer at Kyocera Tikitin, Shayan Khan, enjoys working with the ramping up and commercialization. His main task this summer has been ramping up the production towards commercialization to make the transition from development to production.
– For me time is money and I like to use it for something valuable. Just like here at Kyocera Tikitin, I use my time to help in commercializing the product and learning the process flow, Shayan says about his summer job and mindset.
Learning the process flow
The master's thesis student in micro and nanotechnologies and commercialization had only positive expectations before joining the company in May 2021.
– I wanted to learn how the process flow went in the MEMS production and the essence of it. Some difficulties happen in these phases and that interests and excites me. So, it has been very interesting working here this summer because we are at the core of having something new been brought to life.
Being a part of the team since day one
Kyocera Tikitin gets appreciation from Shayan. The team has grown this year by many new teammates, and also the summer trainees have been warmly welcomed.
– When I started working here, I felt the immediate connection of being part of the team, that you don't usually feel straight away. We work closely together with great synergy, and we also get together outside working hours.
For the upcoming employees at Kyocera Tikitin, Shayan send his greetings. He encourages every new Tikitin-employee to be eager, brave to share ideas, and be an active part of like-minded colleagues around.
– Here everyone is appreciated and taken into the crew straight away. Nobody judges you even if you have a "stupid" idea, nobody disgraces you – quite the opposite, they praise you for it and help you to develop thinking and give possibilities to share opinions.
Shayan, do you recommend Kyocera Tikitin to be a place for a student like you, or in general?
– Yes definitely! If you want to make an impact in this sector and if you want to learn how things are done well, just join Tikitin. They will teach you everything from scratch. And the best thing, at least for me – your colleagues are your friends, not just coworkers.